Solutions
HotelAdmin Pro doesn't only provide a product; but a 'service'. Our customer service program includes a dynamic team of professionals to solve your problems ASAP.
Smart
We give the smartest interface you look for. Our user friendly software let you get the best service with efficiency.
Success
We love challenges, we love solutions. Our trustworthy service is the key to the hearts of numerous customers who are pleased with our work.
HotelAdmin Pro
The complete solution for online Hotel Management System based on SaaS architecture from Sandip Bhattacharya.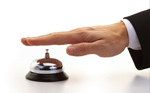 HotelAdmin Pro offers an online web-based Hotel Management System for the Hotel, Motel, Resort, Guest House, Inn and other hospitality industry. This cloud based hotel reservation system allows you to start online reservation and customer management with ease. The web application is designed to simplify the task of hotel booking online, manage room, room inventory, Invoice and other Hotel Operations. It provides users a unique, elegant and user friendly interface that improves your all important hotel operations.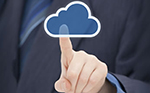 HotelAdmin Pro is completely cloud based Hotel Software with SaaS Technology. Software as a Service (SaaS) is a cost-effective alternative to on-premise software installation. With a SaaS solution, your company's software is hosted, maintained and regularly updated by the software company, which gives you more flexibility and cut down on expenses. No need to purchase expensive hardware and software. So, you don't have to worry about licensing fees for each individual computer, maintenance and software updates.
No longer is there a need to keep tons of paper or lose customer details as your data will be in cloud. Cloud Computing is the generic term for a technological concept of allowing people to access technology-enabled, highly scalable services in real time over the Internet. Cloud Computing can thus be realized as "IT businesses in the Cloud" and could even replace an entire expensive in-house IT infrastructure.
Our Hotel Management software is designed to simplify the booking process over online and it allows you to get along with running your business. Create more sale leads and track customers effeciently. You can analyze reservation trends, room occupancy rates and make correct strategic decisions based on that to increase hotel revenues.
Key features :
Easy to manage Booking Information, Room Type, Room Inventory, Room Rate and others.
Roll based access privilege system. Super admin and user based access restriction.
Online booking engine, produce invoice and Print bill instantly.
Smart search feature.
There is no need to download software. Updates are activated automatically without you having to do anything.
Cloud Based App. Access Anywhere, Anytime.
Analyze reservation trends, room occupancy rates and make correct strategic decisions to increase hotel revenues.
Core Functionality & Purpose
All operational aspects of your property managed in one compact, web-based system.
Real-time Reservations with available room list.
User can view highlighted booking calendar for a time period as per his requirement.
Powerful administration and roll based privilege system.
Booking History and Management. Search reservation by system users, booking date, checkin and check out date, guest id, guest name, guest id proof number, room and status.
Fully dynamic Advance search on numerous fields. Everything is searchable in our cloud PMS.
Produce Invoice and Print Bill instantly.
Unlimited room, room type, room service, agent & user.
Edit and delete facility in most modules.
Advanced search features on every module. Search by various fields or by time period.
Email notification if user forgets his password.
Pick correct Date Format with date-picker.
Analyze reservation trends, room occupancy rates and make correct strategic decisions to increase hotel revenues.
Managing your property requires quick and easy access to information. With the reports our property management software offers, you'll see what you need when you need it.
Reservation entries are recorded to show the users responsible for them - keeping your employees accountable for their actions.
Free 30 days trial. No obligation. No risk.